e-xpress Interactive Software Pvt. Ltd, sponsored WWE 2K18 Road To WrestleMania Tournament National Finals will be held at Oberoi Mall, Mumbai on March 3rd and 4th.
The Tournament Finals will bring winners of qualifiers held across 14 cities, winners of the online qualifiers and participants from Mumbai together.
The winner and the runner-up will get a trip to WrestleMania 34 in New Orleans on April 8th 2018. The winner will also get a WWE Championship Belt. The total prize pool is ₹ 25,000.
Prize details are given below:
Winner

– Trip to WrestleMania Live Event + WWE Championship Belt + ₹14,000 cash

Runner Up

– Trip to WrestleMania Live Event + ₹7,000 cash

Third Place

– ₹4,000 cash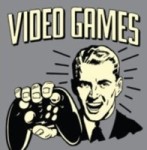 Student , Gamer , Blogger , Audiophile .