Earlier CD Projekt Red revealed the resolution of Witcher 3 on all the platforms along with PC specific features.Now the install size of the game on Playstation 4 is also revealed.According to Sony and their store The Witcher 3 will consume 50 gb of PS4 hard drive.Here is the pic of the Sony Italian playstation store:-
Games these days are usually reaching this huge size thanks to the "next gen" details and stunning graphical fidelity. GTA 5 next gen version is also around 55Gb.So if you are planning to get Witcher 3 on PS4 you better start deleting your old games.As of now the Xbox one size is not revealed and thanks to the official system requirements the pc version will be 40 gb.We will keep you updated as soon as we get some more details.
Pre order the game here :-
http://gamingmonk.com/catalogsearch/result/?q=witcher+3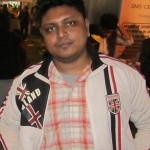 Lead Reviewer and Editor in Techarx Gaming Department.A gamer since the age of 13.An animator in professional life.