So it's the middle of Steam's big winter sale and I try to log in, and surprise surprise it refuses to log me in. After multiple retries I finally get in only to find the steam store in Russian. A quick search on reddit and it turns out that I'm not alone. A disturbingly high number of users are claiming that they can see other users' account information — including addresses and credit card data — instead of their own details, meaning a HUGE leak in privacy.
The account that I 'accessed' was using Steam Guard, Valve's security measure but it sure didn't stop me from seeing his details( including email ).
Valve doesn't appear to have made any statements about this, but a moderator on Reddit's Steam group has claimed that the company is "working on it as we speak."
To be safe, don't click on ANYTHING for now and change your passwords as soon as the Valve fixes this issue.
To repeat, do NOT visit any Steam Store links. Doesn't matter what you want to do, do not visit any of them.

— Steam Database (@SteamDB) December 25, 2015
According to the folks at steam db it seems to be a cache issue and not a hack(phew).
By the way, this is not a security breach. This is page caching gone rogue. Most likely not respecting Cache-Control headers.

— Steam Database (@SteamDB) December 25, 2015
Update 1 December 25th, 3:00 IST: Visiting Steam's website or store now returns an error.
Update 2 December 25th, 4:30 IST : The Steam store and all services are back online.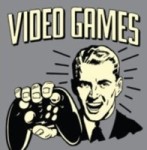 Student , Gamer , Blogger , Audiophile .