Optoma Adds Short Throw Projectors to its Impressive 515 Series
Optoma has announced the brand new short throw 515 series projectors, including WU515TST, WU515ST, EH515TST, EH515ST, W515ST, and X515ST. This series combines the new short throw lens with a throw ratio of 0.8, and impressive lens shift of up to +25% vertical and 10% horizontal, allowing ultra-flexible installations for retail, museums, education, corporate sector, and more!
Optoma's new fixed-lens models, 515 series, features 6 models with choices of XGA at 6000 lumens, WXGA at 5500 lumens, Full HD 1080p at 5000 lumens, and WUXGA at 5500 lumens. Both Full HD 1080p and WUXGA models are also available with optional HDBaseT™.
With the added benefit of four-corner adjustment, Optoma 515 series allows quick and accurate installation, ideal for uneven walls, or where a projector needs to be installed at any angle, or even a tricky place.
Gordon Wu, Assistant Vice President at Optoma APAC, said: "Up until now, to achieve this level of performance and flexibility, customers would look at a projector with an exchangeable lens, and spend extra for the lens. This can be an unnecessary expense if the flexibility to change lenses is not required once installed. To save the unrequired journey, Optoma launches the new 515 series. With short throw lens, flexible lens shift, and the high brightness that's usually associated with exchangeable-lens projectors, Optoma 515 series can surely help customers keep the desired features without the undesired cost."
This slideshow requires JavaScript.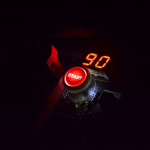 Lawyer by day, Overclocker and reviewer by night, and a sniper in weekends.