The NVIDIA Geforce GTX 1060 3GB version, earlier rumored to be the new Geforce GTX 1050, has now released from various brands.
Originally to release on 24th August, the GTX 1060 3GB is releasing on a later date probably in an attempt to steal some attention away from the new AMD Zen unveiling. This version of the GTX 1060 is packing 1152 CUDA cores, 72 TMUs and 3GB frame buffer. This is the only big difference between the 6GB and 3GB versions.
The GTX 1060 3GB will cost 199 USD, but here in India it will definitely cost extra due to customs. Read the comparison chart below to get to know the exact details of this affordable GPU.
NVIDIA Geforce GTX 1060 3GB Specifications and Comparisons
Properties
GTX 1060 6GB
GTX 1060 3GB
Radeon RX 480
Graphics Processing Unit
Pascal GP106-400
Pascal GP106-300
Polaris 10 XT
Fabrication Process
16nm FinFET
16nm FinFET
16nm FinFET
Unified Cores
1280
1152
2304
TMUs
80
72
144
ROPs
48
48
32
Base Clock
1506 MHz
1506 MHz
1120 MHz
Boost Clock
1709 MHz
1709 MHz
1266 MHz
Max. Compute Performance
4.4 TFLOPs
3.9 TFLOPs
5.8 TFLOPs
Bus Interface
192-bit
192-bit
256-bit
Memory Speed
2000 MHz
2000 MHz
2000 MHz
Memory Bandwidth
192 GB/s
192 GB/s
256 GB/s
TDP
120W
120W
150W
Launch Date
July 2016
August 2016
June 2016
Launch Price
$249 MSRP

$299 Founders Edition

$199 MSRP
Denmark – DKK 1,799
Euro – EUR 183 EX VAT
UK – GBP 189.99
Norway – NOK 2,199
Sweden – SEK 2,299
$199 (4 GB)
$239 (8 GB)
NVIDIA Geforce GTX 1060 Various Models
Already, many different manufacturers are ready with their versions of the GPU.
EVGA Geforce GTX 1060 3GB
MSI Geforce GTX 1060 3GB
Inno 3D Geforce GTX 1060 3GB
Asus GTX 1060 3GB
Gigabyte GTX 1060 3GB
Galax GTX 1060 3GB
Zotac GTX 1060 3GB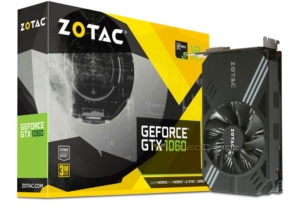 Palit GTX 1060 3GB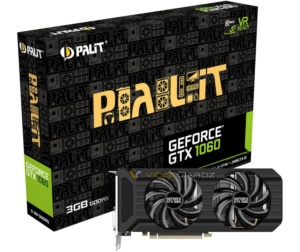 A gamer by passion and a lover of machines. Has an obsession for the distant future we can finally have unlimited bandwidth.