Every game show comes with full of surprise announcements and action packed reveals and teasers.Taipei Game show also had some under its sleeve.The most awaited sequel of 2013 release Metal Gear Rising Revengeance teased at the Taipei Game Show if rumors are true.A Neogaf user found a picture containing the number "2" which actually resembles with the MGR font.You can see the picture below:-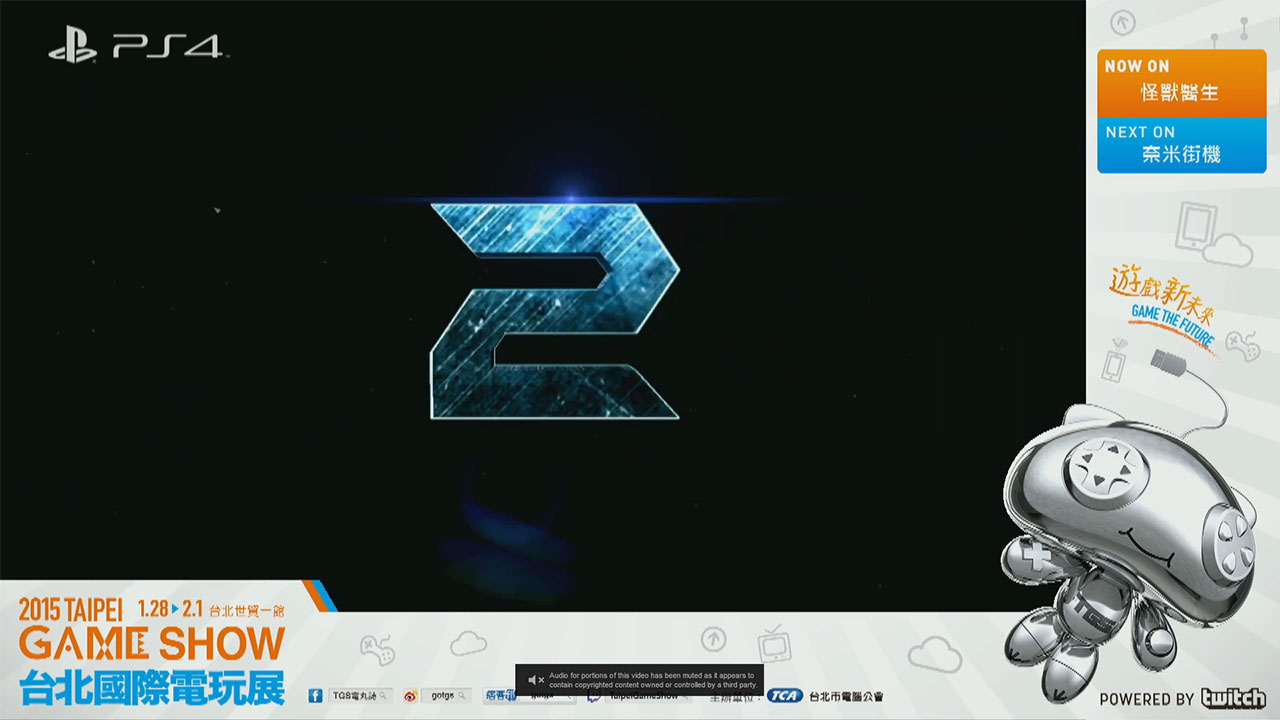 As you can see the user took the picture from a live stream archive and according to him its intelligently placed between the The Order 1886 and Driveclub trailer.In August 2013 a survey was conducted by Konami Digitals on their official page asking fans about their opinion on MGR and what are their thoughts about a sequel.Hideo Kojima also showed his interest for a sequel of the widely praised action-packed hack and slash title.
Metal gear Rising Revengeance first released as a console exclusive for the old gen in 2013.Later Konami and Platinum games decided to release the game on pc in January 2014.Metal Gear Rising is an action packed hack and slash game where Raiden features as the main protagonist which takes place after 4 years of Metal Gear Solid Guns of the Patriots.As MGS 5 phantom pain release is getting near it will be exciting if Konami releases some details about MGR 2.For more info check our site in regular basis.
Lead Reviewer and Editor in Techarx Gaming Department.A gamer since the age of 13.An animator in professional life.