2K has released the Mafia III Family Kick-Back Trailer which showcases exclusive vehicles and weapons available by pre-ordering Mafia III. 
"Don't know about where you're from, but New Bordeaux can be a dangerous town. If you're planning to head down to these parts, anyhow, it's always best to come prepared!"
The Italian Mafia has a stranglehold on the city, and it's all about kick-backs to your bosses to keep them happy.
Building a criminal empire takes muscle and firepower. As the new boss in town, your new family is showing its loyalty with kick-back gifts. The Family Kick-Back pre-order bonus includes:
o   Lassiter Leopard
o   Smith Moray MX 100
o   Berkley Stallion
o   Gator Shotgun
o   Camo Sniper
o   Trench 1938 Submachine Gun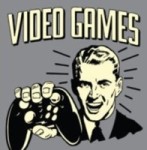 Student , Gamer , Blogger , Audiophile .