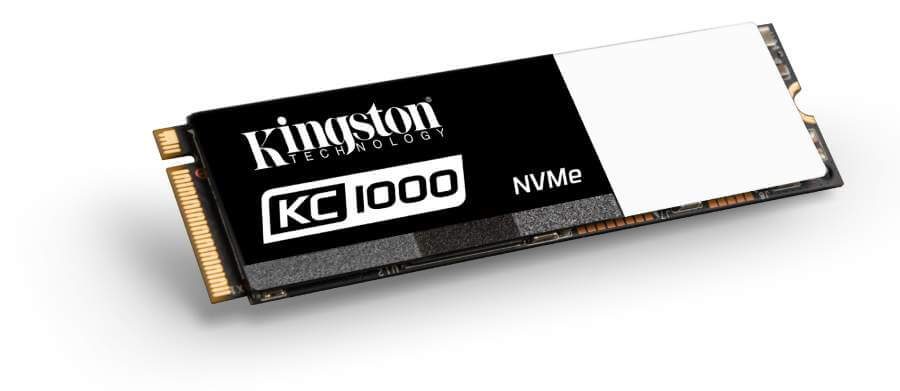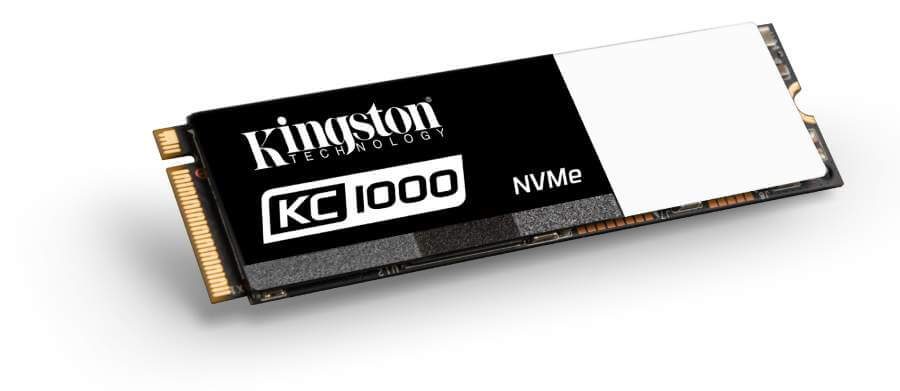 Kingston, despite being one of the major players in the flash industry didn't have an NVMe drive in their kitty; that is until now. Kingston today announced the launch of KC1000 NVMe PCIe SSD.
KC1000 NVMe PCIe SSD
With the KC1000, Kingston finally took entry into the high-end PCIe SSD arena which is currently being dominated by Samsung and Intel. Whether they can beat them or gives a similar performance is something only the future can tell.
This SSD is mainly targeted at
High-resolution video editing
Virtual and augmented reality applications
CAD software applications
Streaming media
Graphically intensive video games
Data visualization
Real-time analytics
but we suspect the SSD would be a big hit mainly on the gaming side of things since in our experience we didn't see many workstation builders favoring Kingston over the other big two players in the market
Coming to the performance and capacity side of things, KC1000 delivers up to 290,000 IOPS and will ship in mid-June in 240GB, 480GB and 960GB capacities. The SSD is controlled by a Phison PS5007-E7 controller and runs on the NVMe PCIe Gen 3.0 x4 interface.
While we wait for further info and our samples(fingers crossed). here;s a lil 411 for all you specifications junkies:
Specifications
KC1000 NVMe PCIe SSD
Form Factor
M.2 2280
Interface
NVMe PCIe Gen 3.0 x4 Lanes
Capacities
240GB, 480GB, 960GB
Controller
Phison PS5007-E7
NAND
MLC
Sequential Read/Write
up to 2700/900MB/s(240GB)
up to 2700/1600MB/s(480GB, 960GB)
Maximum 4K Read/Write
up to 225,000/190,000 IOPS(240GB)
up to 290,000/190,000 IOPS(480GB, 960GB)
Random 4K Read/Write
up to 190,000/160,000 IOPS(240GB, 480GB)
up to 190,000/165,000 IOPS(960GB)
PCMARK®Vantage HDD Suite Score
150,000
Total Bytes Written (TBW)
300TB and .70 DWPD5(240GB)
550TB and .64 DWPD5(480GB)
1PB and .58 DWPD5(960GB)
Power Consumption
.11W Idle / .99W Avg / 4.95W (MAX) Read / 7.40W (MAX) write
Storage Temperature
-40°C to 85°C
Operating Temperature
0°C to 70°C
Dimensions
80mm x 22mm x 3.5mm (M.2)
180.98mm x 120.96mm x 21.59mm (with HHHL AIC – standard bracket)
181.29mm x 80.14mm x 23.40mm (with HHHL AIC – low-profile bracket)
Weight
10g (M.2)
76g (with HHHL AIC – standard bracket)
69g (with HHHL AIC – low-profile bracket)
Vibration operating
2.17G Peak (7-800Hz)
Vibration non-operating
20G Peak (20-1000Hz)
MTBF
2,000,000
Part Numbers
SKC1000/240G(240GB)
SKC1000H/240G HHHL [Add-In Card](240GB)
SKC1000/480G(480GB)
SKC1000H/480G HHHL [Add-In Card](480GB)
SKC1000/960G(960GB)
SKC1000H/960G HHHL [Add-In Card](960GB)
Warranty/support4
Limited 5-year warranty with free technical support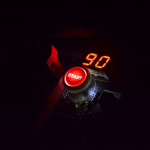 Lawyer by day, Overclocker and reviewer by night, and a sniper in weekends.