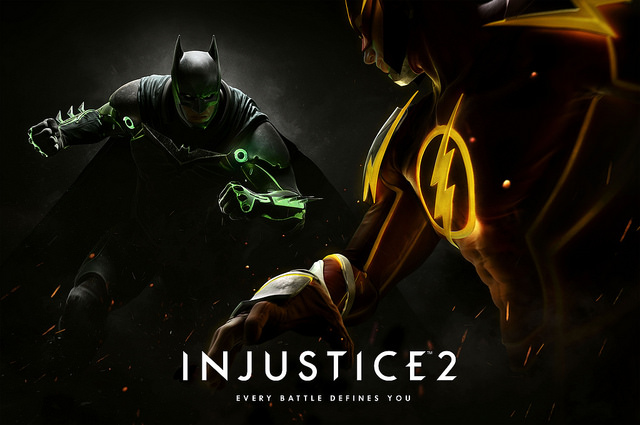 Warner Bros and DC Entertainment have unveiled the first official trailer of the sequel to the hit fighting game Injustice: Gods Among Us. Titled Injustice 2, the trailer can be seen below.
The trailer itself is packed with some serious action, featuring Superman, Flash, Batman, Aquaman and Supergirl (yes, you read right, Supergirl, and she knocks Superman over with a laser beam!), fighting each other in a closed space, possibly a derelict underground bunker, solo and ending with a free-for-all. Also confirmed characters include Flash's nemesis Gorilla Grodd and Red Lantern Leader Atrocious.
What we have gotten from the trailer are rather simple things: Superman is back to full strength, and everyone has an armored form (well, everyone in the trailer, at least).
The game is available for Pre-order here, and so far, only the PlayStation 4 and Xbox One versions are confirmed, with no word on a PC release. The game is developed by NetherRealm Studios and will release in 2017.
I started gaming with Minesweeper on my dad's office computer that ran Windows 95 and have been hooked since. I've spent many hours on classics like Wolfenstein 3D and today, I spend several more on games like Deus Ex, Darksiders, Just Cause and keep a special place in my heart for BioShock and Metro 2033. I may have a background in computer science, but I aspire to write and direct a film adaptation of S.T.A.L.K.E.R.: Shadow of Chernobyl and Call of Pripyat one day. I love cats, cooking and light, soothing music. Huge Godzilla fan.