Kingston today announced the availability of the HyperX PCIe SSD.
Coming with an Optional HHHL(half-height, half-length ) adapter the HyperX High-Performance PCIe SSD aims itself to a very wide audience from normal desktops to slim HTPC's.
Take a look at the features below while we wait for them to hit retail.
HyperX Predator PCIe SSD

Part Number
Capacity and Features
SHPM2280P2/240G
M.2 Form Factor 240GB
SHPM2280P2/480G
M.2 Form Factor 480GB
SHPM2280P2H/240G
HHHL Form Factor 240GB
SHPM2280P2H/480G
HHHL Form Factor 480GB
Form factor:2 with optional Half-Height Half-length adapter to fit in both new and older motherboards
Guaranteed: three-year warranty and free technical support
Form factor:2 2280
Interface: PCIe Gen 2.0 x 4
Capacities1: 240GB, 480GB
Controller: Marvell 88SS9293
Power Consumption:38W Idle / 1.4W Avg. / 1.99W (MAX) Read / 8.25W (MAX) Write
Storage temperatures: -40°C~85°C
Operating temperatures: 0°C~70°C
Dimensions:
80mm x 22mm x 3.5mm (M.2)
180.98mm x 120.96mm x 21.59mm (with HHHL adapter – standard bracket)
181.29mm x 80.14mm x 23.40mm (with HHHL adapter – low-profile bracket)
Weight:
10g (M.2)
73g (with HHHL adapter – standard bracket)
68g (with HHHL adapter – low-profile bracket)
Vibration operating:17G Peak (7–800Hz)
Vibration non-operating: 20G Peak (10–2000Hz)
Life expectancy: 1 million hours MTBF
Warranty/support: 3-year warranty with free technical support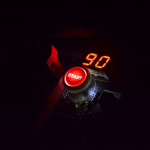 Lawyer by day, Overclocker and reviewer by night, and a sniper in weekends.