Voice actor Shawn 'Solo' Fonteno , the voice actor for one of the 3 protagonists : Franklin Clinton for GTA V has teased a possible story expansion for GTA V
Fonteno is teasing it, posting on Instagram a photo of himself in a motion capture suit sitting in front of a Grand Theft Auto Vice City poster.
"Shhhh…..YALL KNOW WHY I GOT THIS SUIT ON," he said. Which obviously means some new content for GTA 5.
A long time back( in 2013 ), Rockstar promised "substantial additions in 2014 continuing Michael, Franklin and Trevor's action, mayhem and unexpected adventures in Southern San Andreas."
Ever since GTA V released , Rockstar has been focused on GTA 5's multiplayer mode, GTA Online, releasing Ill-Gotten Gains Pt. 1, the first of two major updates arriving this summer , perhaps finally fans will finally be able to continue the trio's adventure in Los Santos and Blaine County(or perhaps a new map ? )
We will post more news as it becomes available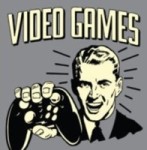 Student , Gamer , Blogger , Audiophile .