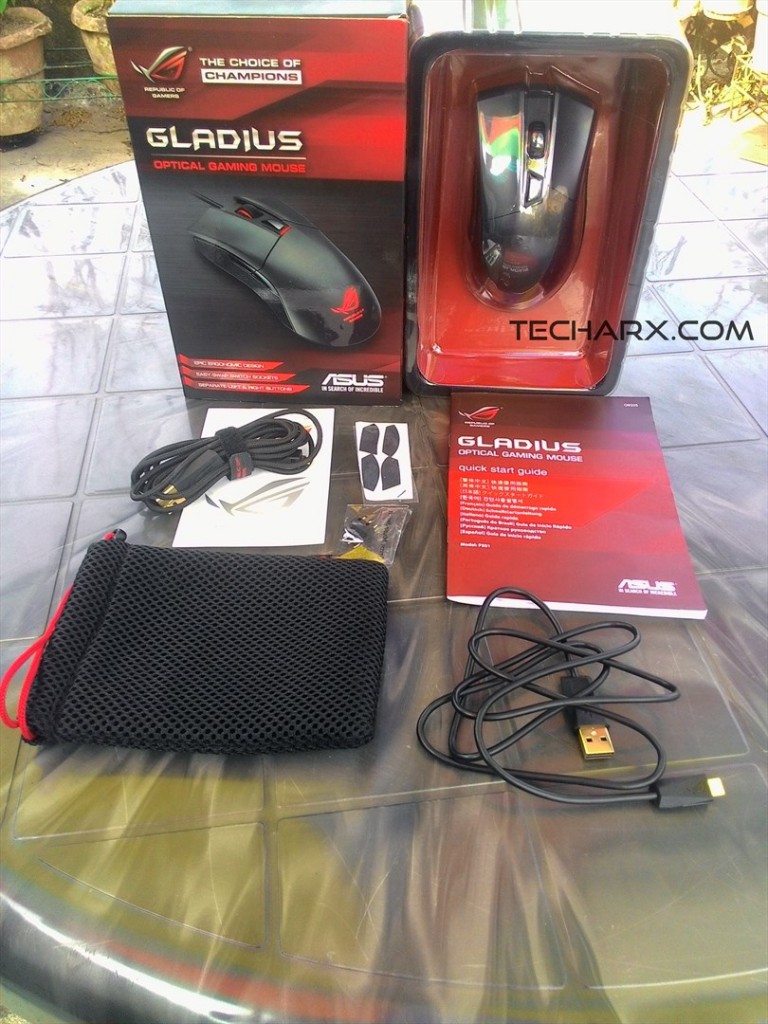 Close to a year ago,we got our hands on and tested the Asus ROG Gladius Gaming Mouse. Did we like it? Well,let's just say our resident cryomancer/god-mage "loved" his first edition (You can find that review right here). Almost a year down the line,how does it fare against the new kids in the block and the veterans in the scene? Read on and indulge.
The Gladius is, as obvious from the complete name,a part of Asus' Republic of Gamers or ROG lineup, and satisfyingly apt for its position. Priced at 4 to 4.1k INR,it's right in between old rivals like the Razer Deathadder and the Steelseries Sensei, both very viable competitors all the same. Come 2015, and the competition just heated up as a whole horde of budget gaming mice exploded onto public eye. I tested the Gladius versus the *ahem* Rival and Sensei from Steelseries,
the Coolermaster Alcor from the lower price bracket
and the Dragon War Thor
from the budget bracket (Just to be clear, Dragon War is NOT a recommendation for people serious about their hardware,and i did not have a Razer or a Logitech product for comparisons.). The tests included performance/capability, aesthetic value,utility,and value for money,across the spectra. [ Additional note : Most of the photos were taken straight out of google since my web-cam could only muster sub-par, 5 megapixel image quality. I will be updating this and each future entry into the Gladius Diaries with properly taken,studio photographs in due time.]
When it comes to gaming mice, gamers are spoiled for choice. Whether you play first-person shooters (FPS), real-time-strategy (RTS) games, massively multiplayer online (MMO) games or anything you can get your hands on, there's almost always mouse that suits your needs. And while the Gladius did live up to all expectations at the time of launch, it's fair to say the old hound certainly aged well too. Bracket stalwarts Steelseries have almost always nudged their way past others simply on the basis of acceptance in the semi-professional and amateur gaming community,while utilitarians Coolermaster and Logitech have stayed spread and center. As far as Asus goes,it's always been a hit or miss. I tried stretching my Gladius sample to its limits both with and without ROG Armory, in games like Hawken, DoTA 2, Path of Exile and the most demanding of them all – Sakura Clicker (Yay for cheapskates!). In almost all the games, the Gladius showed me just why my arch-mage co-editor is still in love with it; The near-perfect button placement and ergonomically viable claw design of the Gladius,coupled with the brilliant Avago ADNS-S3988 sensor (which just so happens to be one of the best in the market to date), make it not just a plausible option for enthusiast FPS gamers, but for people playing across a variety of genres who have the money to buy a mouse that's as close to bang-for-buck as one can get. Now, onto specific performance notes :-
HAWKEN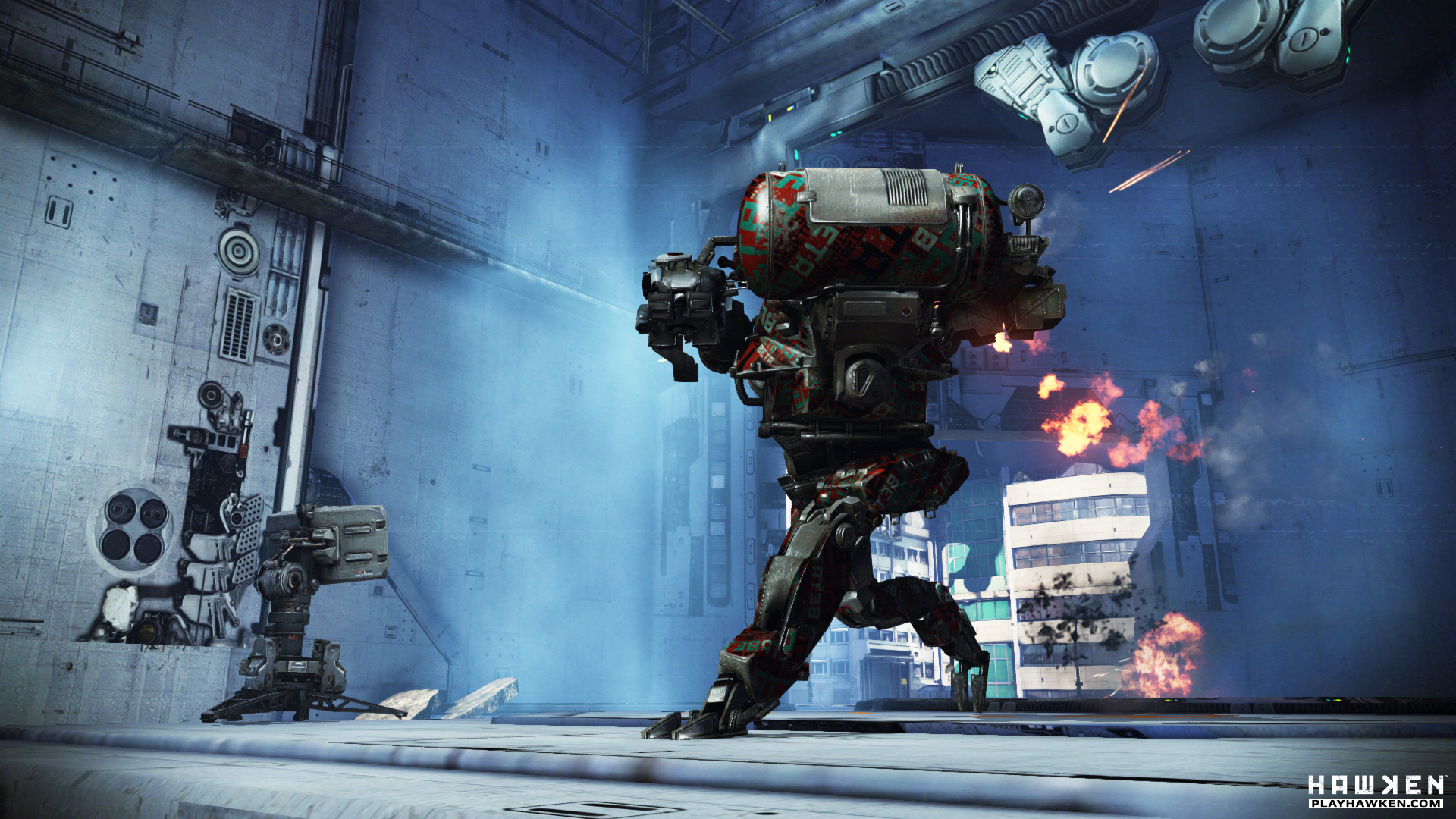 Playing Hawken, the Gladius shined in its natural environment. The extensive customization options available to me courtesy ROG Armory were right at the sweet spot of delicious peripheral glory. My hands felt very comfortable gripping the heavier-than-thou frame, and the rubber grips to the sides added to all that.At one moment, i was aiming a long-range missile to an incinerator mech,and i was sweating. My team-mates kept pinging me to take the shot, and i'd dropped the DPI all the way to 400 (Because wynaut?). Turns out,even at extreme DPI values, the mouse is very stable. The feedback is crisp, and the cherry on the top would have to be the additional OMRON switches provided along with the kit. The chassis is a tad bulky, but sleek, and sliding even the largest palm for a comfortable hold wouldn't be a hassle.
Both the Rival and the Sensei had a few gripes, mostly with the design of the chassis. In addition to tracking fingerprints faster than a doorknob, they do a poor job of dissipating palm sweat, making them uncomfortably slippy at times. The only time i felt suitably comfortable with either was when i'd spent close to an hour engaged in a Death-match and i'd not even noticed the sweat. The response from either mouse is remarkable for what i could understand. I was swerving around in my cute-as-a-button Scout mech, the fastest available in-game, and the blazing fast laser sensor on the Sensei kept me at the edge of my game, with constant snaps to wherever i'd intend with almost no noticeable latency issues whatsoever. The Rival, being obviously inferior, did manage to keep up not too far behind, what with the standard Avago ADNS3310 IRLED sensor. I'd personally rate the Sensei way above the Rival, with the Gladius edged right between them, closer to the former.
I've had an Alcor sample for quite some time, and an in-depth review is coming pretty shortly, so i'll keep this to as much as needs to be said right now. The Alcor has a heavily minimalist design, much like the Sensei, but is a low profile gaming mouse with a heart of gold. It was the lightest of the actually reliable products being tested (I'm sorry Dragon War,did i just hear a whimper?) but nowhere near too light, and the Avago 3090 sensor was no slouch at all. In fact,my experience with the Alcor has made me very biased towards it. As opposed to the other mice tested prior, the Alcor has two on-the-fly switches for switching between 4 preset DPI values. DPI caps at 4000, which is distinctly lower than all three prior mice, and it suffers from a much needed driver to manage and alter each preset DPI value as per the users' preferences,but that doesn't stop it from shining like it's supposed to. The compatibility with almost all types of mats made it even better, as i was switching mine between a Goliathus control mat and a fragged mat. I remember a particular instance where a team-mate was shocked so much at the maneuverability of my mech, that he contemplated linking my user-profile to server administrators to inspect for possible hacks. Yes,the mouse is that good, and it's right in the sweet 2.6k INR bracket of entry level gaming mice. Score so far – Sensei>Gladius>Alcor>Rival.
First things first, DO NOT BUY DRAGON WAR PRODUCTS IF YOU'RE SERIOUS ABOUT BUYING A GAMING-GRADE PRODUCT. The Thor, by far the clunkiest mouse i've personally tested, both looks and feels like a budget product. Sure,at first glance it might give off the impression of being a solid product that oozes class an badassery, but the dragon insignia is all there is to this child among men. The gimmicky Turbo Fire button is an even greater bane, since it cost me 2 kills and way too many undeserved deaths courtesy the age old it's-there-but-it-screws-the-hardware-on-use trope. Very uncomfortable weight distribution and a bulkier-than-Roccat form factor don't help either, since even my gigantic palm was a tad bit annoyed by the over-stretched chassis. I'll keep things short since i wouldn't recommend this at all; The Dragon War Thor is hardware for the budget conscious citizen, who would want to carefully tread shallow, plastic waters before venturing out into the domain of entry, mid, and premium grade gaming peripherals. If your forte is casual online shooters and you want to spend south of 1.5K INR whilst having a penchant for the "gaming" tag, chances are Dragon War might seem interesting, and the brand is quite plausible as an initiation tool into the ever-growing gaming scene. Hence, choose wisely, tread safely. Final score for the FPS test – Sensei>Gladius>Alcor>Rival>Thor.
From the scores, yes, i am putting the Gladius behind the Sensei because that is the fact of things. Steelseries are known for making some of the most viable performance hardware in the market, and boy did they land gold with the Sensei. That aside, it is quite obvious how a)The Gladius is still one of the best pieces of tech for what it does, and b)The new kids on the block aren't here just for fun.
Join me on Friday for part 2, where things get real hard, real quick, and i give you a quick sneak into quite possibly the most overlooked PC game of the past half-decade. Until then, this is Elliot, signing out.
Writer,practitioner of the Sodium Chloride infestation,self-taught MOBA player,lyricist,line artist,avid Duel Masters(OCG),Pokemon,Hearthstone player,and genuine abomination.