Games The Shop, just announced a midnight launch for Sony Interactive Entertainment's blockbuster, God Of War. Players who have pre-ordered or want to buy the game can attend the midnight launch on 19th April (11.30 pm onwards) at Games The Shop store in Oberoi Mall, Goregaon (E)
God Of War is releasing on 20th April, 2018 for PlayStation 4. The Standard Edition (Day 1 Edition) of the game is priced at ₹ 3,999.
Players who pre-order the Day 1 Edition will get the following –
About God Of War
Kratos has returned in God of War and he must fight his way through the realms and protect not only himself, but his son too. Along their journey, he must teach his son, Atreus, how to battle against the many enemies and survive in the unforgiving quest.
Wrapped up in a world of Norse Mythodology, battling enemies in God of War won't be the only thing you need to worry about. Kratos must learn to control his anger as well as be the father figure Atreus needs to become a true warrior if they are to survive this horrifying journey.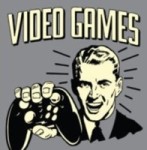 Student , Gamer , Blogger , Audiophile .