Here are the recommended and minimum specifications required to run the game your computer.
Recommended Specifications:
OS: Windows 8/8.1/10 -64-bit
CPU: Intel i5-2550K @ 3.4Ghz
RAM: 8GB
Hard Drive Space Required: 15.0 GB
Supported Video Cards: ATI Radeon HD 6870, NVIDIA GTX 460
DirectX: 11.0
Minimum Required Specifications:
OS: Windows 7/8/8.1 -64-bit
CPU: Intel Core i3-2100 @ 3.1GHz
RAM: 4GB
Hard Drive Space Required: 15.0 GB
Minimum Supported Video Cards: ATI Radeon HD 5770, NVIDIA GTX 650
DirectX: 11.0
FIFA 16's new dribble control system – No Touch Dribbling, developed by motion capturing Lionel Messi. Let the ball run to buy time, feint and go past defenders.
Fifa 16 will be the first FIFA game to feature the women's national squads of Australia, Brazil, Canada, China, England, France, Germany, Italy, Mexico, Spain, Sweden, and the United States of America. The women's teams will represent their respective federations in several FIFA 16 game modes including Kick Off, an offline tournament, as well as Online Friendly Matches.
David Rutter, VP and GM at EA SPORTS FIFA, said:
"Bringing some of the best women's players and teams in the world to our franchise is a massive event for EA SPORTS, and we are equally excited about bringing millions of fans a new way to play. We're making sure fans get an authentic experience when playing with Women's National Teams thanks to our innovative player capture and reference tools, as well as the sophisticated gameplay platform which we will continue to innovate on in FIFA 16."
Abby Wambach, world record holder for International goals scored and forward, United States Women's National Team, added:
"I honestly can't believe all of the science and technology behind the game itself, let alone getting us into the motion capture suits and eventually into the game. We're all excited to see ourselves in the game, but even more excited to see the reaction from all of the fans, including the fans of our team that maybe wouldn't be expecting something like this from EA SPORTS."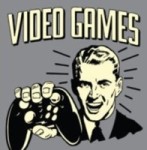 Student , Gamer , Blogger , Audiophile .