Christmas just came early for Blizzard fans in India, as e-xpress has announced upto 50 % discount on ALL Blizzard titles. This promotion will offer players discounts up to 50% and will run from 21st March to 3rd April
The promotion will run with select retailers. The participating retailers are –
Games The Shop (Both online and offline)
Amazon India
Flipkart
Paytm
The full list of games with their original and promotional MRP is given below –
| | | |
| --- | --- | --- |
| Games | Original MRP | Promotional MRP |
| World of Warcraft PC | 699 | 499 |
| StarCraft II: Wings Of Liberty | 999 | 699 |
| StarCraft II: Legacy Of The Void | 999 | 699 |
| Diablo III PC | 1299 | 799 |
| Diablo Reaper of Souls PC | 1299 | 799 |
| StarCraft II: Battle Chest | 1999 | 1299 |
| Diablo III Ultimate Evil Edition PS4 | 1999 | 1299 |
| Diablo III Ultimate Evil Edition Xbox One | 1999 | 1299 |
| Diablo III Battle Chest PC | 1999 | 1299 |
| World of Warcraft: Legion PC | 1999 | 1499 |
| Overwatch: Origins Edition PC | 3299 | 1999 |
| Overwatch: Origins Edition PS4 | 3999 | 1999 |
| Overwatch: Origins Edition Xbox One | 3999 | 1999 |
About Blizzard Entertainment, Inc. 
Best known for blockbuster hits including World of Warcraft®, Hearthstone®, Overwatch®, the Warcraft®, StarCraft®, and Diablo® franchises, and the multi franchise Heroes of the Storm®, Blizzard Entertainment, Inc. (www.blizzard.com), a division of Activision Blizzard (NASDAQ: ATVI), is a premier developer and publisher of entertainment software renowned for creating some of the industry's most critically acclaimed games. Blizzard Entertainment's track record includes twenty-one #1 games* and multiple Game of the Year awards. The company's online-gaming service, Battle.net®, is one of the largest in the world, with millions of active players.
About e-xpress Interactive Software Pvt. Ltd: 
e-xpress Interactive Software Pvt. Ltd (www.expressgames.in) is the leading video game distributor in India, representing renowned game publishers like Square Enix, TAKE2 Interactive, Ubisoft, SEGA, Warner Bros. Interactive Games, Bethesda, Bandai Namco, Konami, CD Projekt RED, Capcom, 505 Games, Milestone S.r.l., Sold Out and Blizzard Entertainment for India. We distribute game software for platforms including PC, PlayStation 3, PlayStation 4, Xbox 360, Xbox One and Nintendo Switch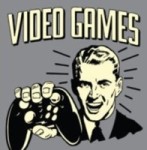 Student , Gamer , Blogger , Audiophile .