Computex this year was rampant with interesting stuffs. However the controversy between Caselab and Thermaltake where the former(along with some respected media outlets) accused the latter of stealing design took the limelight.
In a sudden turn of events Thermaltake today posted a press release citing two letter by CaseLab issuing an apology for their uncalled for remarks.The letters apologized for public attacks against Thermaltake further stating that the accusations that Thermaltake "acted as an Asian business with poor character and integrity" were unjust.
Also enclosed were a letter where a request was made to Legit reviews editor who made quite a scathing piece on his publication when the issue came to light to retract his article.
One can read the full contents of the press release here : http://thermaltakeusa.com/content.aspx?id=6195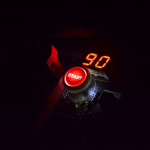 Lawyer by day, Overclocker and reviewer by night, and a sniper in weekends.