Presenting Asus Crossblade Ranger,the best thing that could have happened to AMD APU in recent times.
The Asus Crossblade Ranger is the first ROG AMD board designed for the FM2+ socket which uses the A88X chipset.It also comes with other ROG bells and whistles like SupremeFX, Intel Ethernet, LanGuard and KeyBot to name a few.
I will let the pictures do the talking.
Enjoy the pictures while I work on the review.
Feel Free to give us your input, ask questions in the discussion link here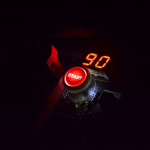 Lawyer by day, Overclocker and reviewer by night, and a sniper in weekends.