ASUS today announced the PB279Q 4K/UHD (ultra-high definition) monitor.
Designed for prosumers and gamers, this 27-inch, 16:9 aspect ratio display is the latest addition to the ASUS 4K/UHD series line-up. The PB279Q has native 3840 x 2160 4K/UHD resolution and a pixel density of 163 pixels per inch (ppi).
A wide 100% sRGB color gamut and 10-bit color technology means the display provides a better color reproduction; while extensive connectivity options like DisplayPort 1.2 and Mini DisplayPort provide 4K/UHD content support at refresh rates of up to 60Hz.
ASUS PB279Q will be available by the end of February in India at a retail (MOP) price of Rs 65,000. The monitor will also come with a 3-year warranty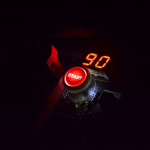 Lawyer by day, Overclocker and reviewer by night, and a sniper in weekends.