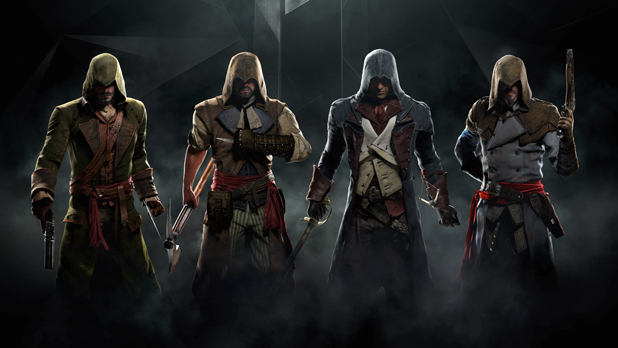 Delay is the flavor of 2014 and another game has joined the list.Ubisoft today announced that next Ac installment Unity will not see a release on october 28th.
Today in Ubiblog company said that Ac unity will now release on 11 november 2014 in  US and and in EMEA territories on November 13, 2014.Its actually a two week delay from its previous release date.Now the funny part is Ac unity now hit the shelves on the same date  AC Rogue is releasing,the much awaited "last gen" ac title.Ubisoft shocked many Ac fans by announcing two AC games in the same year now they are planning to release both the game on the same date.The reason of the delay stated in the blog is the dev team almost done with the project and this two weeks will allow them to "polish" and fine tune the game.Earlier ubisoft delayed one of their most ambitious project Watch dogs when they stated the same reason of "polishing" the game.That delay dint go as expected as gamers were not at all happy with the retail version of the game due to alleged downgrade and terrible porting issues.Hope this time Ubisoft do justice to Unity.Ubisoft also said that the team will constantly work on improving the game even after its release so the players can enjoy the game at its best both in terms of graphical and technical  aspects.A day one patch is also in development.
Lead Reviewer and Editor in Techarx Gaming Department.A gamer since the age of 13.An animator in professional life.