TAIPEI, Taiwan, April 26, 2016 – Aside from appreciating a delicate compact design, most people barely recognize the artisanship and technology breakthrough it takes to shrink gizmos by even merely an inch. That said, it took two great minds, both Intel® and ASRock working side by side to build one of the world's smallest mini PCs – ASRock DeskMini.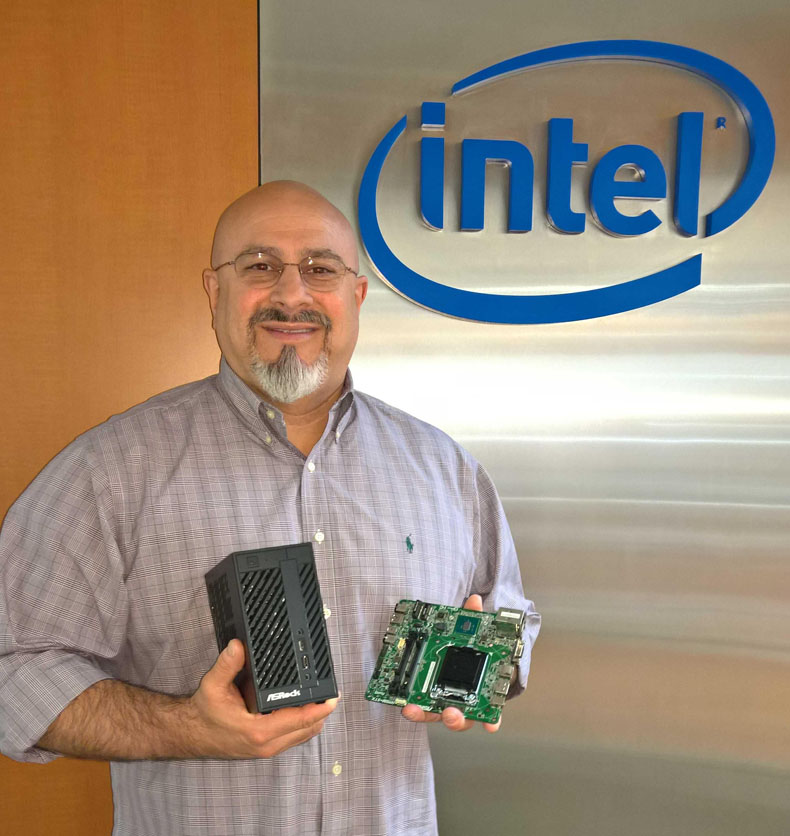 "We are excited to be working with ASRock as an ecosystem partner on innovative products", said Steve R. Peterson, Client Marketing and Enabling Director at Intel Corp. "The Mini Socket Technology Extended (Mini-STX) form factor adds the flexibility to support Intel LGA 1151 socket-based Intel® processors in the mini PC segment.
Ultimately, the Mini-STX component stack provides valuable configurability options for the channel, by extending the DT tower building block model into some of the smallest mini PCs available today."
ASRock DeskMini is based on the latest Mini Socket Technology Extended form factor, otherwise known as Mini-STX. Contrary to other run-of-the-mill small form factor systems, not only does DeskMini allow users to swap the CPU according to their own choice, it also packs enough headroom for a standard Intel box fan plus two 2.5 inch disk drives, all into the 1.92 liter chassis.
Moreover, while the whole setup is much smaller and power efficient than traditional desktop systems, it is also way more powerful than the current NUCs in the market. After conducting a series of tests, it was evident that ASRock DeskMini rocked the Cinebench R15, Sandra and 3DMark scores with an Intel Core i3-6100, compared to other mini PCs that sported a Core i7-6500U.
Via AsRock
I started gaming with Minesweeper on my dad's office computer that ran Windows 95 and have been hooked since. I've spent many hours on classics like Wolfenstein 3D and today, I spend several more on games like Deus Ex, Darksiders, Just Cause and keep a special place in my heart for BioShock and Metro 2033. I may have a background in computer science, but I aspire to write and direct a film adaptation of S.T.A.L.K.E.R.: Shadow of Chernobyl and Call of Pripyat one day. I love cats, cooking and light, soothing music. Huge Godzilla fan.